ASVAB OCT 30TH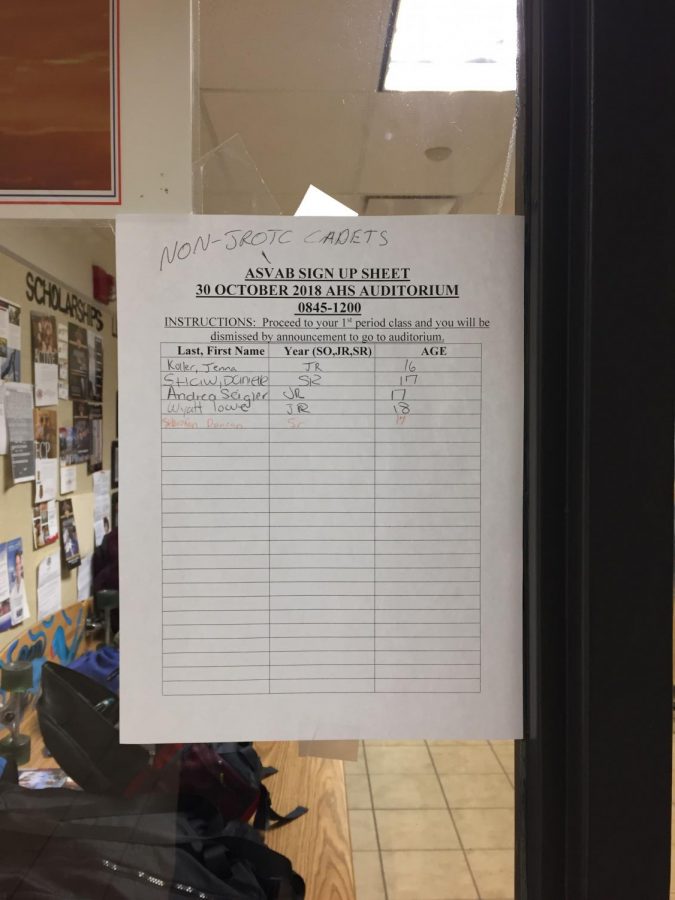 Students in school are encouraged to take the ASVAB (Armed Services Vocational Aptitude Battery) test in the auditorium on October 30th, 2018. The ASVAB is a multiple choice test that determines your enlistment qualifications to enter into the U.S. armed forces.
Sign up sheets are on the JROTC door across the auditorium. Only sophomores, juniors, and seniors can take this test.
Students taking the ASVAB will report to their first blocks and will be released soon after.