Sprinting Into The Season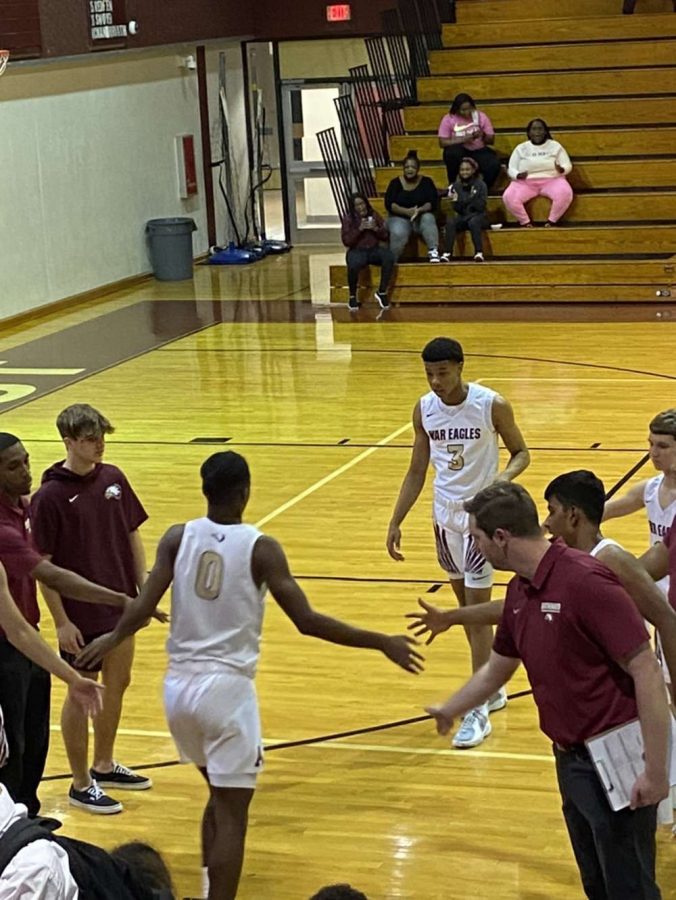 "It felt good we won the first game. It felt normal to score the winning point because I'm used to it. I feel the team will be good this season because we all have a drive to win," junior Tyrese Bell said.
     "The first game was a good win because we came back up from being down 10 points. It made us feel excited going into the next game. Our team has a lot of heart and effort and I look forward to the rest of the season," junior Nick Ceratto said.
     " I was excited to go to the game and see them play again this year. They were down but came back up which was really exciting to watch," senior Kate Lipphardt said.
    " It was exciting because it was my first highschool basketball game. I was a little nervous. Our team can improve on communicating and understanding each other. The chemistry of the team is also very good," freshman Jhett Carter said.
     "I feel good that we won starting off fresh. The chemistry of the team is good, we have fun together. Im looking forward to growing as a team and getting better and having fun," sophomore Shane Colvin said.
     The first game gave us good energy. We are able to joke and have a good time then get serious when we need to. We need to work on defense and being more aggressive," Junior Kylan Sprague said.
     "The first game was a good win but we could have done better. The chemistry on the court is not that good because we barely know each other. We could improve by not missing threes and defense," senior Toni Caito said.
     "The first game was good because we won and it made us feel unbeatable. The chemistry was good after the first game. I personally played well and contributed to the team in many ways," senior Jacory Waddell said.