Promotions
Hang on for a minute...we're trying to find some more stories you might like.
Astronaut High School JROTC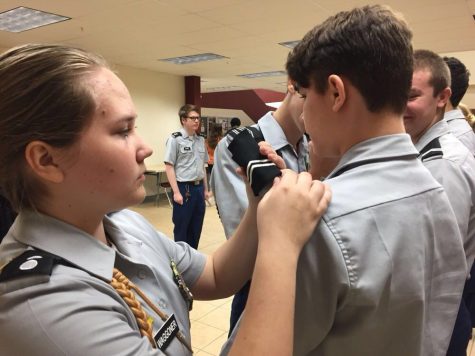 Operation: Promotions
On February 13th, 2019, Cadets in the War Eagle Battalion went through promotion week where they gaot promoted during their JROTC class period. After a week of preparing with the help of their company commander and first sergeant, cadets went through a promotion board and received new ranks.
Written by: C/CPT Blackburn
Photos by: C/CPT Blackburn