What's the Scoop?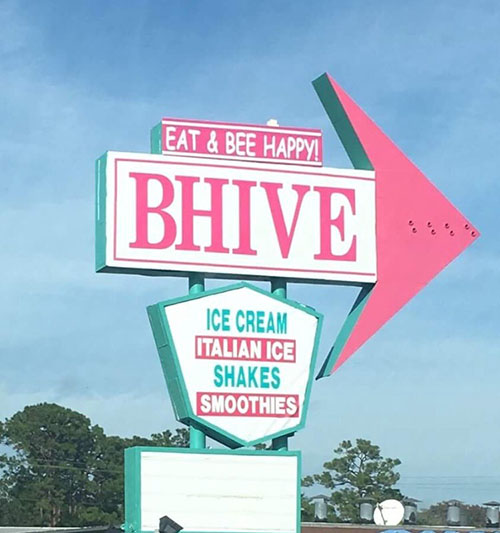 Hang on for a minute...we're trying to find some more stories you might like.
With the new mall being built and opening soon, the town everyone calls home is expanding.
More family owned businesses are vying to stay open with rumors of large chain restaurants coming to town. In Titusville, there are plenty of family owned business, which have been around for a while.
Instead of tearing down an old thrift store, one family remodeled the inside. The newly opened, family friendly business, called Bhive, is where anyone can enjoy a bit to eat along with a cool treat. The Bhive is open every day of the week, Monday through Thursday from 11 am to 7 pm, Friday through Saturday 11 am to 8 pm, and Sunday from 1 pm to 5 pm.
"Finding out that Titusville was getting a new dessert shop, I was very excited. Ice cream and Italian ice are my favorite desserts. As soon as I went inside, I was greeted nicely by the owners which made my experience better. In my opinion using nitrogen for ice cream makes it taste better. I can't wait to go back," freshman Marybeth Gainer said.
With competition a few miles up the road, the business is going strong. There is a variety of menu options. From hot dogs to panini sandwiches to Italian ice and create your own ice cream, this place is great for lunch. The ice cream is made right in front of the customers using liquid nitrogen.
"My family loves the atmosphere and the food. My children love the fact that the ice cream is made in front of them. They tried to grab at the gas spilling from the bowl and counter. There are bounce houses, chalk walls, and items like pogo sticks and hula hoops that the children can use," Mrs. C. Williams said.
If you are on the south end of town, stop in for a science experiment treat.