5K Glow Color Guard
Hang on for a minute...we're trying to find some more stories you might like.
Astronaut High School JROTC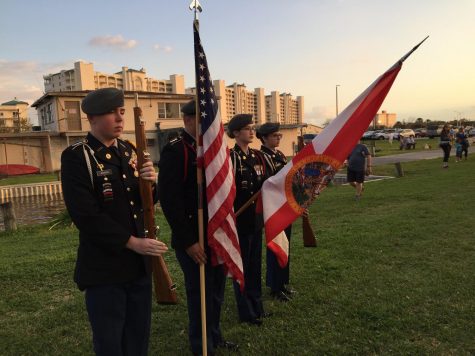 Operation: 5K Glow Color Guard
On Saturday February 23rd, 2019, Cadets in the War Eagle Battalion Color Guard, which was led by C/CPT Brenna Pridgen went to Sandpoint Park at 5:30PM and presented colors moments before the race started. After the National Anthem the cadets packed up and left.
Written by: C/SFC Klevenz
Photos by: C/CPT Blackburn